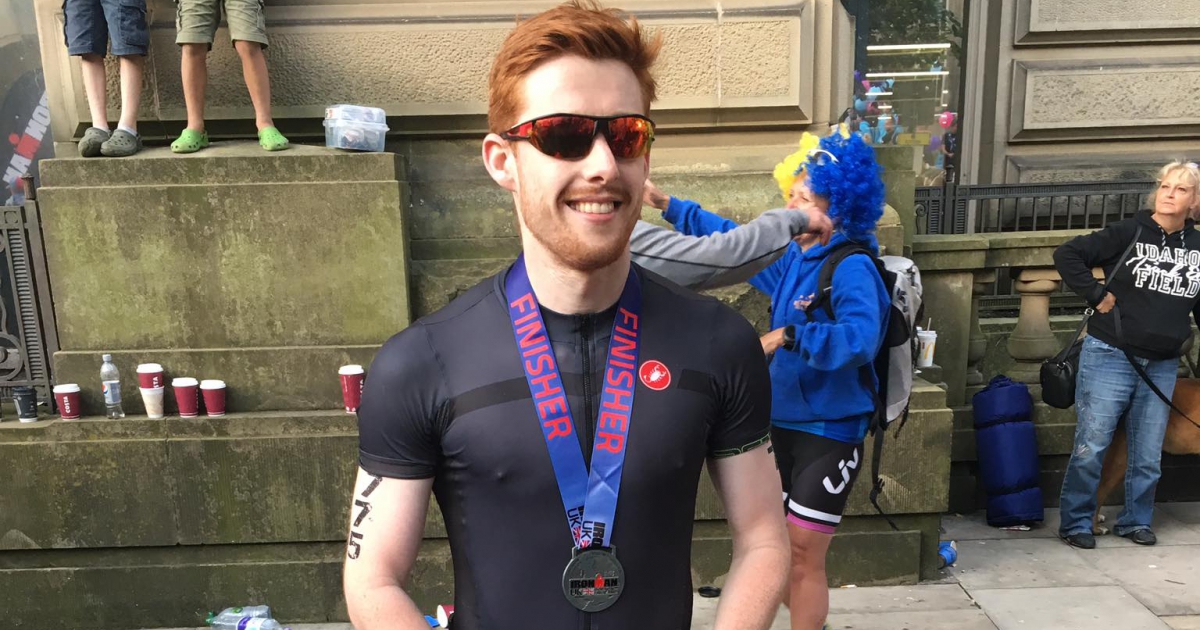 News
Sam Mckenzie shares his journey of Ironman Bolton 2017
'At times the support was so overwhelming it made the hairs at the back of my neck stand up'
16 July, 2017
After over a year of vigorous and disciplined training, the Ironman Bolton was a massive success for our S2H Director, Sam.
Sam, for years, has been a committed runner who often loves to keep on challenging himself, gaining many personal bests at Park Runs and running events in the process!
The Ironman however, presented a totally different challenge! Sam's Ironman journey began when he was a spectator at the Ironman Bolton back in 2014. This mind-blowing course involves a 2.4 mile swim, 112 mile cycle and 26.2 mile run, all to be completed in under 17 hours! The sheer excitement, challenge and determination of many athletes inspired Sam to take the plunge and book his very own Ironman for 2017.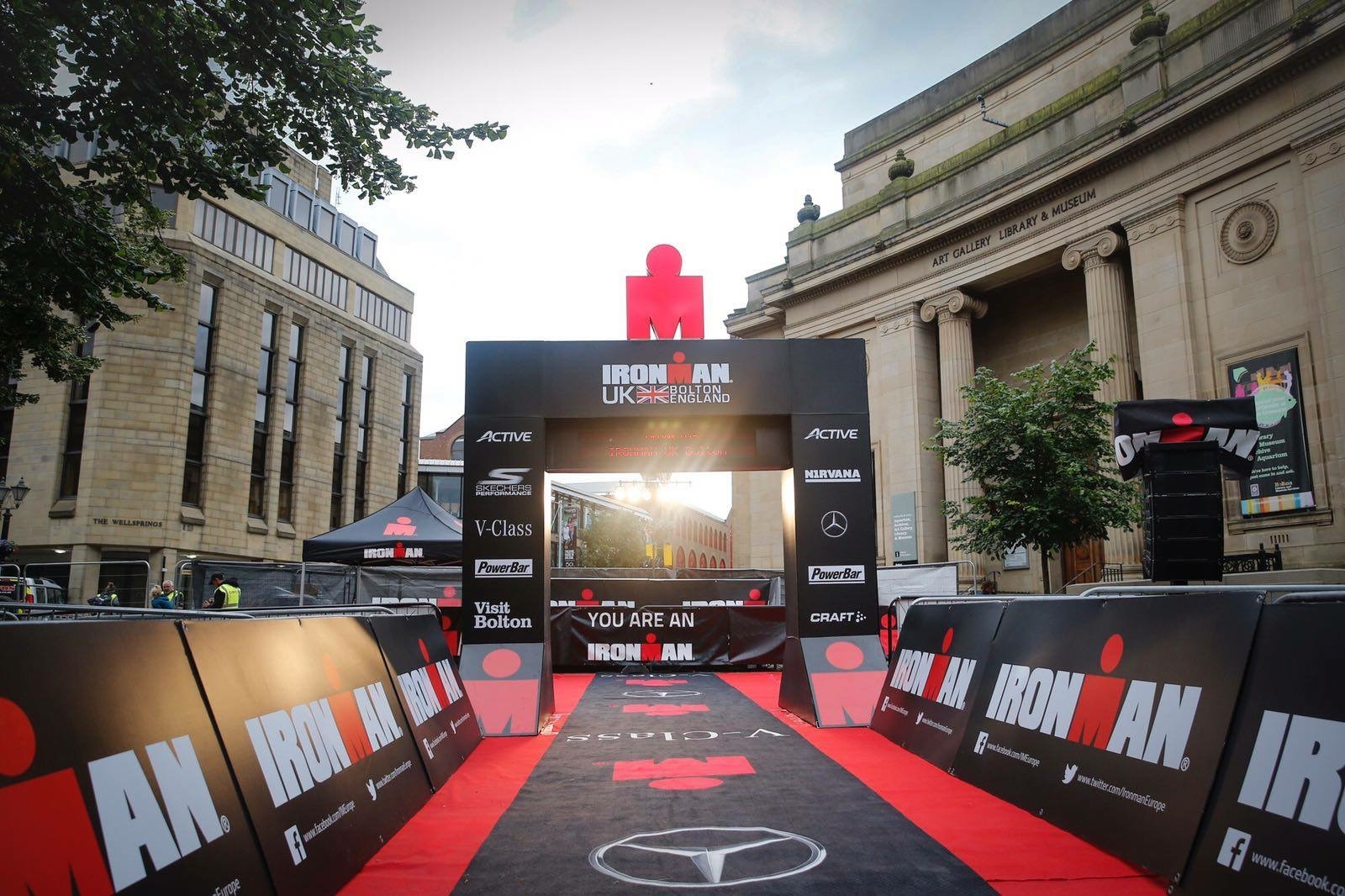 Photo" Source: Ironman Bolton Facebook Page: Ironman Bolton 2017 finish line photo
As a keen runner, this meant Sam had to train in two additional disciplines unknown to his "norm". It is astounding to think now (and many people may not have known) that when Sam booked onto Ironman, he couldn't swim and had a huge fear of water; he literally jumped in at the deep end! (no pun intended).
In order to achieve his goals in completing the Ironman, Sam worked tirelessly with Lukas Siska, a retired professional Triathlete and Founder of Siska Training Systems, who passionately coached Sam each week, starting with the beginner swimming sessions to become accustomed to being in water, to intense drills in a swimming pool with the progression of open water swimming.
Before the event, Sam completed a couple of similar but shorter events, including: the Epic Lake 3.8K Swim in Ullswater and the Half Ironman Staffordshire in preparation for the full 140.6 mile triathlon distance in July 2017.
Sam also received priceless advice and support from his friend and x3 Ironman, Carl Hough throughout the journey as well as experienced bike mechanic, Shaun Liptrot.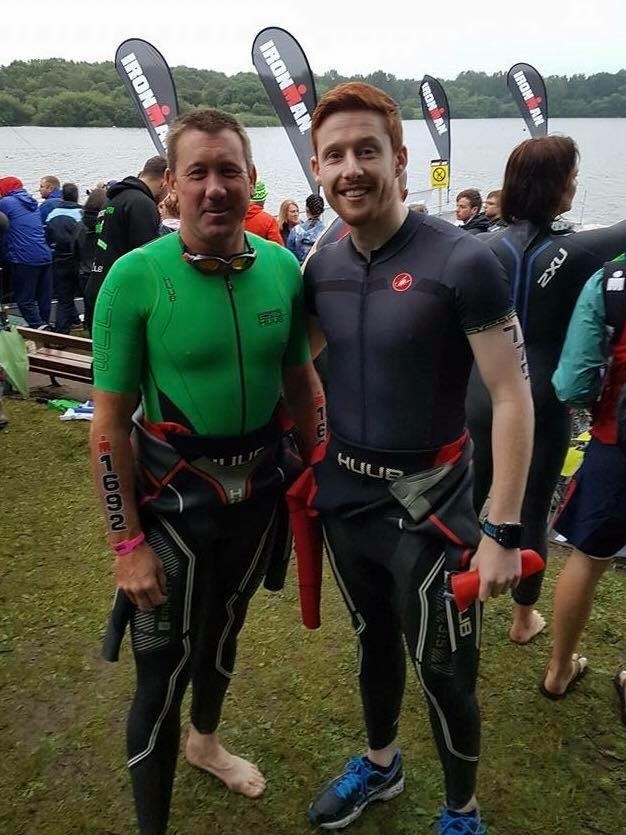 Pictured: Carl Hough (left) with Sam Mckenzie (right)
Training around the clock, setting up his own business and staying sociable took up a lot of time for Sam, but without all of the support Sam received, it could have been a whole different ending.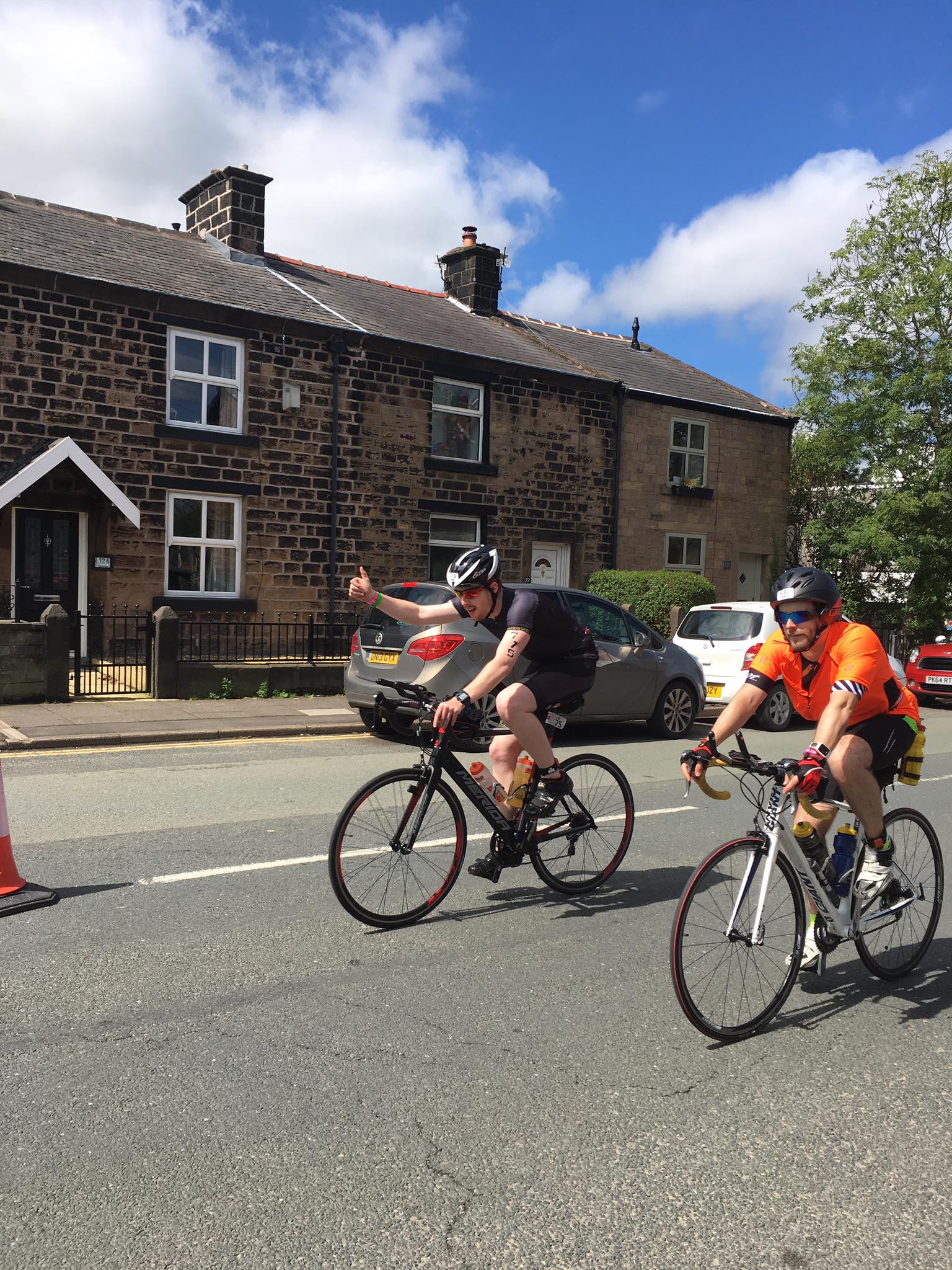 Pictured: Sam cycling through Adlington on Ironman event
On the 17th July 2017, Sam proudly stepped over the finish line in an amazing 14:19:13. Something which he would have never imagined he could do. At Science2Health we are proud congratulate Sam on his massive achievements. Well done!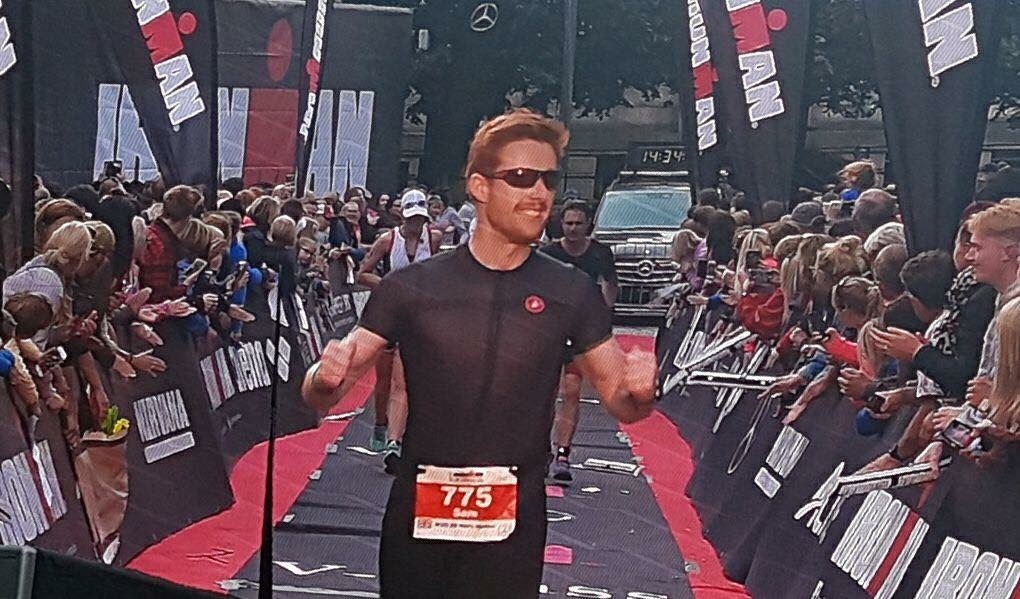 Pictured: Sam on the finish line at Ironman Bolton 2017
Sam said "it was a hugely tough yet amazing experience to say the least. To see my friends, family and the public cheering me on at the very top of their voices just massively helped to carry me through those tough moments. At times, the support was so overwhelming, it made the hairs at the back of my neck stand up".
Sam went on the say "the finish line didn't fail to deliver either, it was an epic and emotional moment, especially when you hear the words "Sam, you are an IRONMAN!"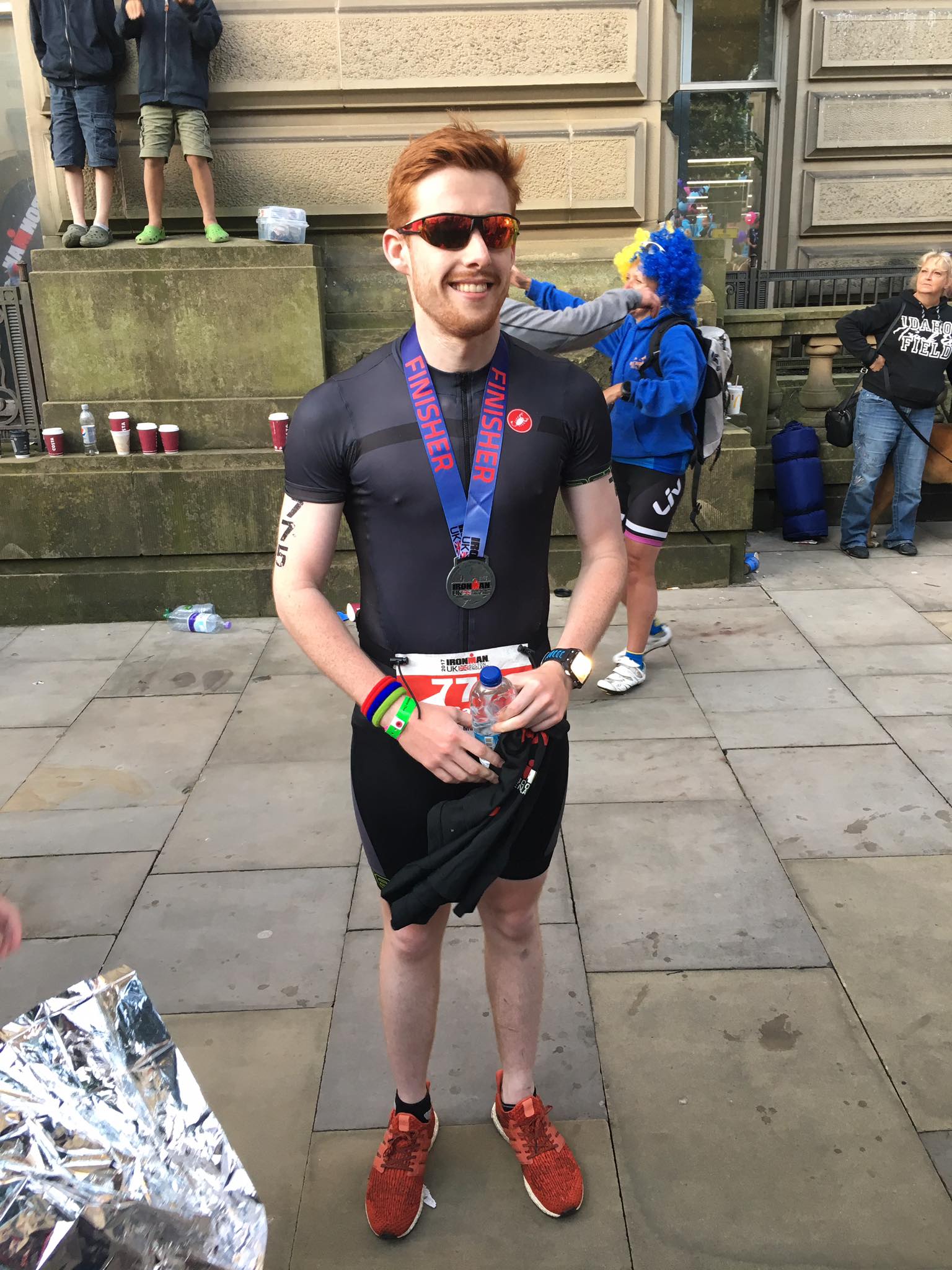 Pictured: Sam Mckenzie Ironman Bolton 2017 medal
Throughout Sam's Ironman journey, his mission was to raise awareness and funds for a charity close to his heart, Crohn's and Colitis UK. He promoted this throughout the year, advertising his JustGiving page on social media and providing charity boxes to local shops to raise any funds towards this worthy cause. In total, Sam raised an outstanding £1,536.84 for Crohn's and Colitis UK.

Source: Crohn's and Colitis UK (https://www.crohnsandcolitis.org.uk/)
Here at Science2Health, we encourage, inspire and empower that anything is possible!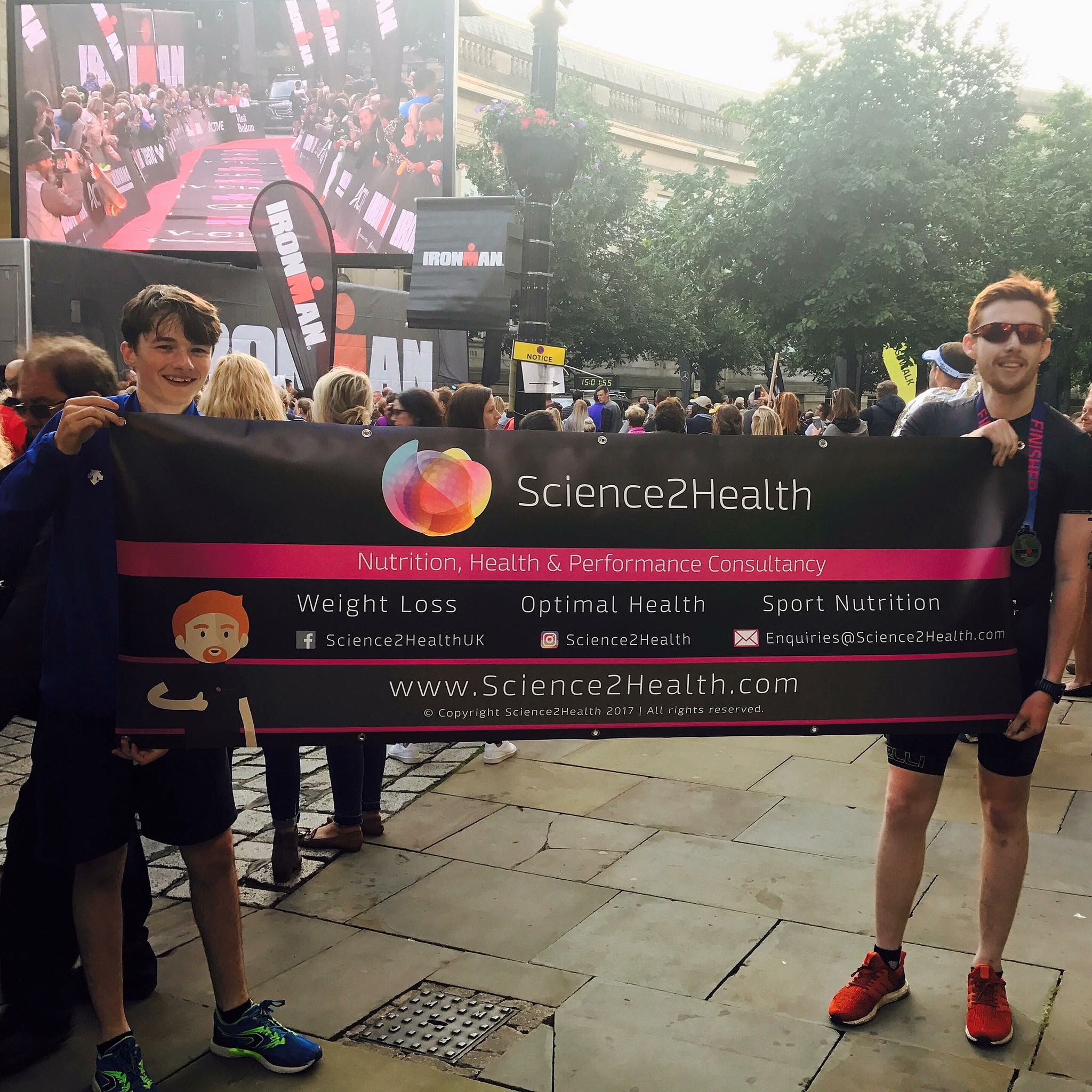 Pictured: Callan Rowland (left) with Sam Mckenzie (right)